Bridging cultures
Bonmot was founded in Tokyo in 2013 with the expressive mission of making Japan more accessible. We do so by trying to excel in the following two fields: film & video production for commercial and/or journalistic projects and translation and interpreting between the languages English, Japanese and German.
What we do
Translation & interpreting
written translations between English, Japanese and German on a standard of high quality
specialized on literary formats, such as short stories, articles etc.
translation and overall handling of written communication between English, Japanese and German, e.g. for interaction with clients, negotiations, business contracts etc.
transliteration of recordings & translation of contents (English, Japanese, German)
subtitling of video material, including extensive timing & comprehension check
interpreting between the languages English, Japanese and German during meetings, interviews etc.
Film & video production
complete production and delivery of high-quality products with local or international crew
research during pre-production stages
local production support from pre-production stage to final product, including

reliable organisation of any necessary permits
location scouting throughout Japan, including necessary permits and detailed information
reliable transport and accommodation
gear and staff (camera, sound, photography, editing, mastering etc.)
cultural guidance (vital for e.g. correct approach of interviewees, business partners)

casting of local actors, interviewees, protagonists, characters, models for your project
post-production support (transcription & subtitling, reviewing audio & cuts, rights & distribution etc.)
Budget
We are happy to offer you great service at a price that suits your budget. For inquiries, please contact us via the e-mail address listed below.
What we've done
Some of our previous and current clients & projects

Complete production (incl. conceptual meetings, pre-production, on-location shoot, post-production etc.) of documentary series Walking in Oregon: Season 3 - Portland Life for Japanese TV channel TV Tokyo & Columbia Sportswear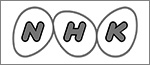 Various translation works for public broadcasting station NHK,
including script translation (Japanese→German) of wartime drama Yuriko's Picture Book (2016) and month-long (successful) pronounciation training with lead actor and Japan Academy Prize winner Teruyuki Kagawa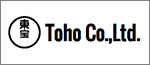 Scene & dialogue script translation (Japanese→German) for 2016 Japanese blockbuster Godzilla Resurgence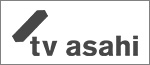 Continued interpreting (Japanese, English, German), additional research and subtitling works for Japanese TV hit show SMAStation for more than 2 years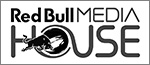 Local production support (pre-production communication, interpreting, cultural advice, subtitling, rights acquisation of additional footage) for a documentary about rare sporting event Bo-Taoshi, shot at the National Defense Academy of Japan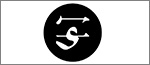 Numerous translations of photo book descriptions, critical texts and quotes, as well as production of weekly newsletter at Asian photobook distributor shashasha.co
Why bonmot?
We believe a deep and respectful understanding of the cultures involved to be critical for the success of cultural endeavours, be it a literary translation, production of a documentary or news item, or communicating with business partners.
Bonmot has access to a unique wealth of experiences within Japan's media and society, and it is the combination of both that makes us such a good choice for any projects of a cultural nature. Whether it is the rich history of Japanese traditional crafts, the revered sensibility of the Japanese movie and photography world, latest pop and fashion from the deeper corners of Shibuya – we live and love the finer sides of Japanese culture and have made it our mission to act as your bridge to Japan's cultural sphere.
Thanks to years spent working in Japanese cinema and television production, we are deeply familiar with the methods and idiosyncracies of the Japanese media world. We would love for you to profit from our experience and access Japan on a native level.
---
Contact
The easiest way to contact us is via e-mail. For inquiries and commissions, please kindly send an e-mail to the following address:
Of couse, we are happy to discuss more urgent projects via phone:
☎︎ 0081 90 9103 1540

---
Address
bonmot, Ltd.
Edogawa-ku Hirai 1-14-3 203
132-0035 Tokyo, Japan